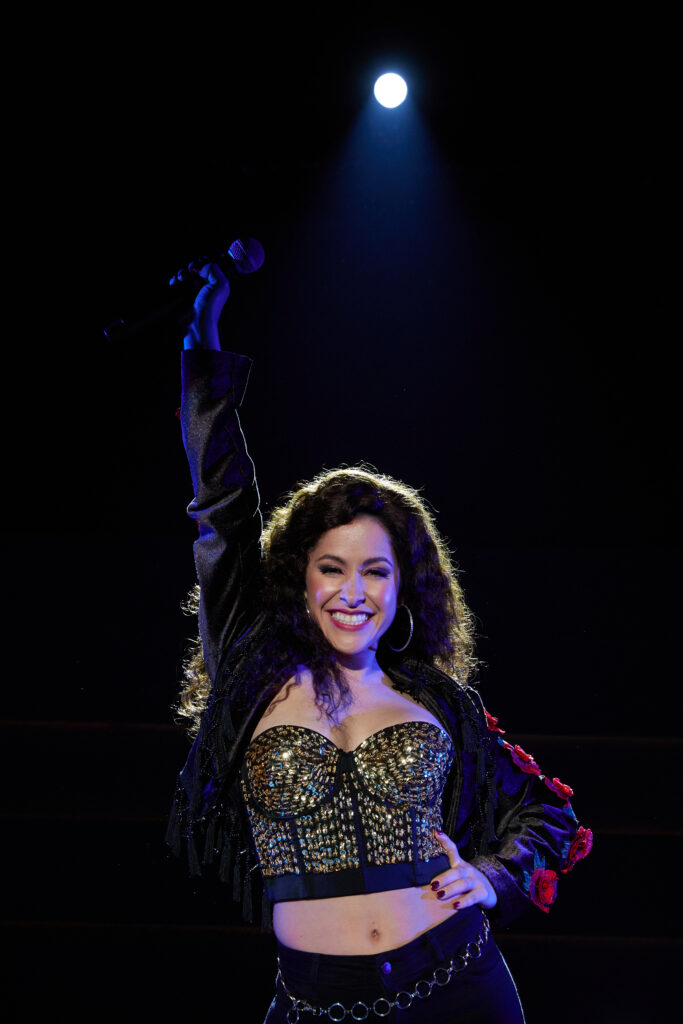 "INFECTIOUSLY FUN
WITH GENUINE HEART!
If you aren't humming a Gloria Estefan hit when you leave the theater, it might be time to check your pulse."
– Associated Press
We all know exactly what elixir we've come for, and doses of delight are dispensed from the stage all through ON YOUR FEET!"
– The Washington Post
"WITH ITS SMOKING-HOT CHOREOGRAPHY, CHARMING BOOK AND TEAR-IT-UP BAND, THE RHYTHM WILL ALMOST CERTAINLY GET YOU!"
– The Wall Street Journal
A salsa-splashed showcase of the dance-floor hits and swoony ballads that made Gloria Estefan and the band Miami Sound Machine a radio and MTV staple, ON YOUR FEET! roars through the up-tempo dance numbers with swirling skirts, swiveling hips, and a crackerjack band. The very air in the room seems to vibrate in this fresh, flashy and undeniably crowd-pleasing new musical!"
– The New York Times
"ON YOUR FEET! IS A RARE SHOW THAT EARNS ITS EXCLAMATION MARK."